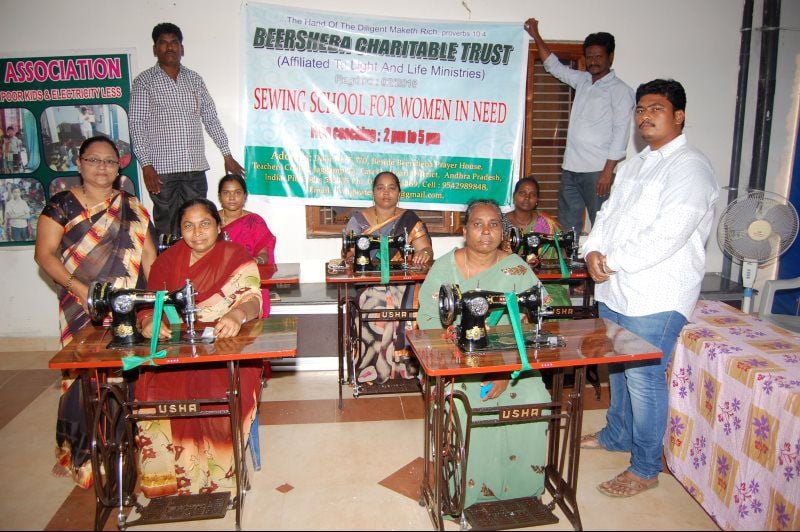 Light and Life Ministries is committed to helping families thrive and survive. The Thread Of Life is an initiative that aims to provide employment opportunities for women in India.
How It Works
We provide a sewing machine and a six-month training in tailoring. At the end of the training, the women are provided with a sewing machine and a kit to start their own little business.
Paying it Forward
Once they have sustainable income, they are encouraged to pay $4/mo to fund another girl in need, another family. A ripple of kindness, one sewing machine at a time.
Contact us to obtain more information about what we do and how we can help you